Project: Stuttgart21

To make sure that nothing begins to slip!

Our anchor drilling rig Soilmec SM-17 is currently in use for KURT MOTZ at Stuttgart.

Here on behalf of Deutsche Bahn,they are integrating anchors into the an abutment of a railroad bridge.

More information about the drill SM-17 are available in our rental park!
Ankerbohrgerät Soilmec SM-17
Brückenabsicherung im Auftrag der Deutschen Bahn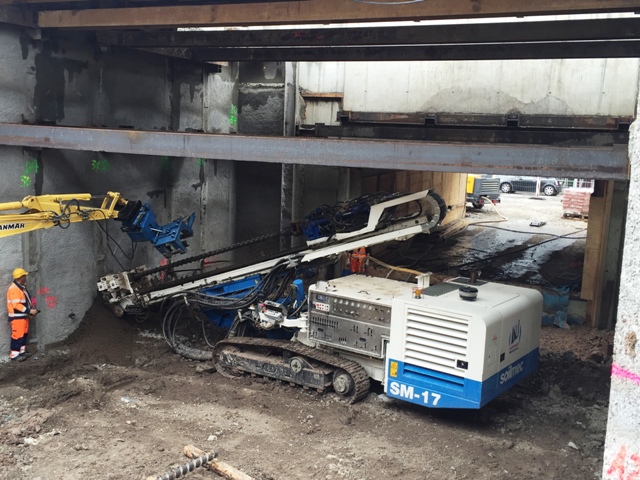 Die Fernbedienung ermöglicht dem Maschinenbediener ein angenehmes staubfreies arbeiten.
Ankerbohrgerät im Einsatz für Kurt Motz
Ankerbohrgerät, ausgestattet mit ThyssenKrupp Doppelkopfbohranlage